Isabela, the second largest among the Philippines' 80 provinces, is located on the northeastern seaboard of the island of Luzon – the biggest among the 7,107 islands comprising the Philippine archipelago.
With a total land area of 10,655 square kilometers comprising more the 3% of the Philippine territory and almost 40% of the Cagayan Valley region, Isabela is the largest province on Luzon Island. It is bounded on the north by Cagayan province; on the west by Kalinga, Mountain Province, and Ifugao; on the south by Nueva Vizcaya, Quirino, and Aurora; and on the east by the Philippine Sea and the Pacific Ocean.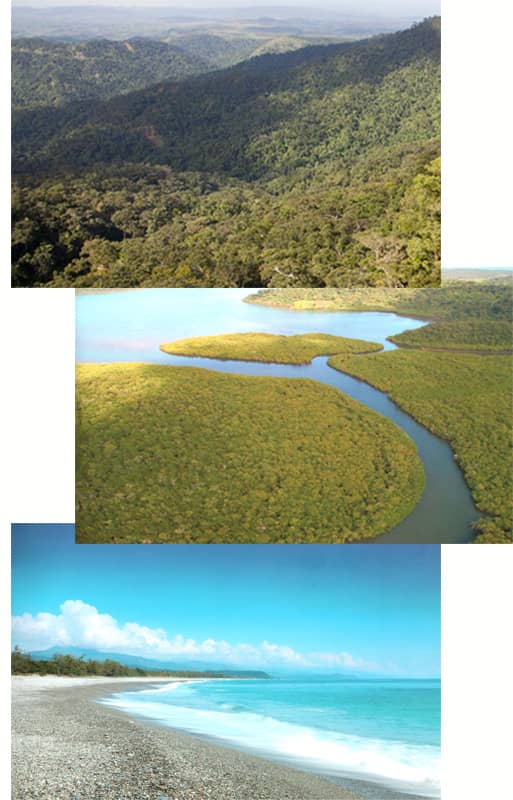 In terms of physiography, the province is divided into three distinct areas: Western, Eastern, and Coastal Isabela. All three are straddled by the majestic Sierra Madre Mountains, the longest mountain range in the Philippines. Isabela is home to one of the largest remaining rainforests in the world known as the Northern Sierra Madre Natural Park, a government reservation covering 3,590 square kilometers of terrestrial and marine ecosystems rich in genetic species and biodiversity. The park is considered among the global top ten biodiversity hotspots.
A fertile valley between the foothills of the Central Cordillera mountain range to the west and the Sierra Madre to the east, Western Isabela has flat and rolling terrain subdivided by several tributaries into smaller valleys and plains. Criss-crossing the area is the Cagayan River, the Philippines' longest river.
Vast portions of Eastern Isabela are considered uncharted territory, characterized by thick forestlands and rugged terrain. These largely unexplored hinterlands contain a variety of still unnamed flora and fauna, with majority of the country's endemic species represented in the protected area.
Separated from the rest of the province by the mountain peaks of the Sierra Madre, Coastal Isabela has 113-kilometer shoreline facing the world's biggest ocean, the Pacific. Rich in untapped fisheries and aquatic resources, the bay area is dotted with small islands and white sand beaches.
Two types of climate are prevalent in the province. Both Eastern Isabela and Coastal Isabela experience moderate rainfall throughout the year, while Western Isabela has more pronounced wet and dry seasons.