Major Industries
The economy of Isabela is at the fulcrum of an ever increasing growth curve. In terms of income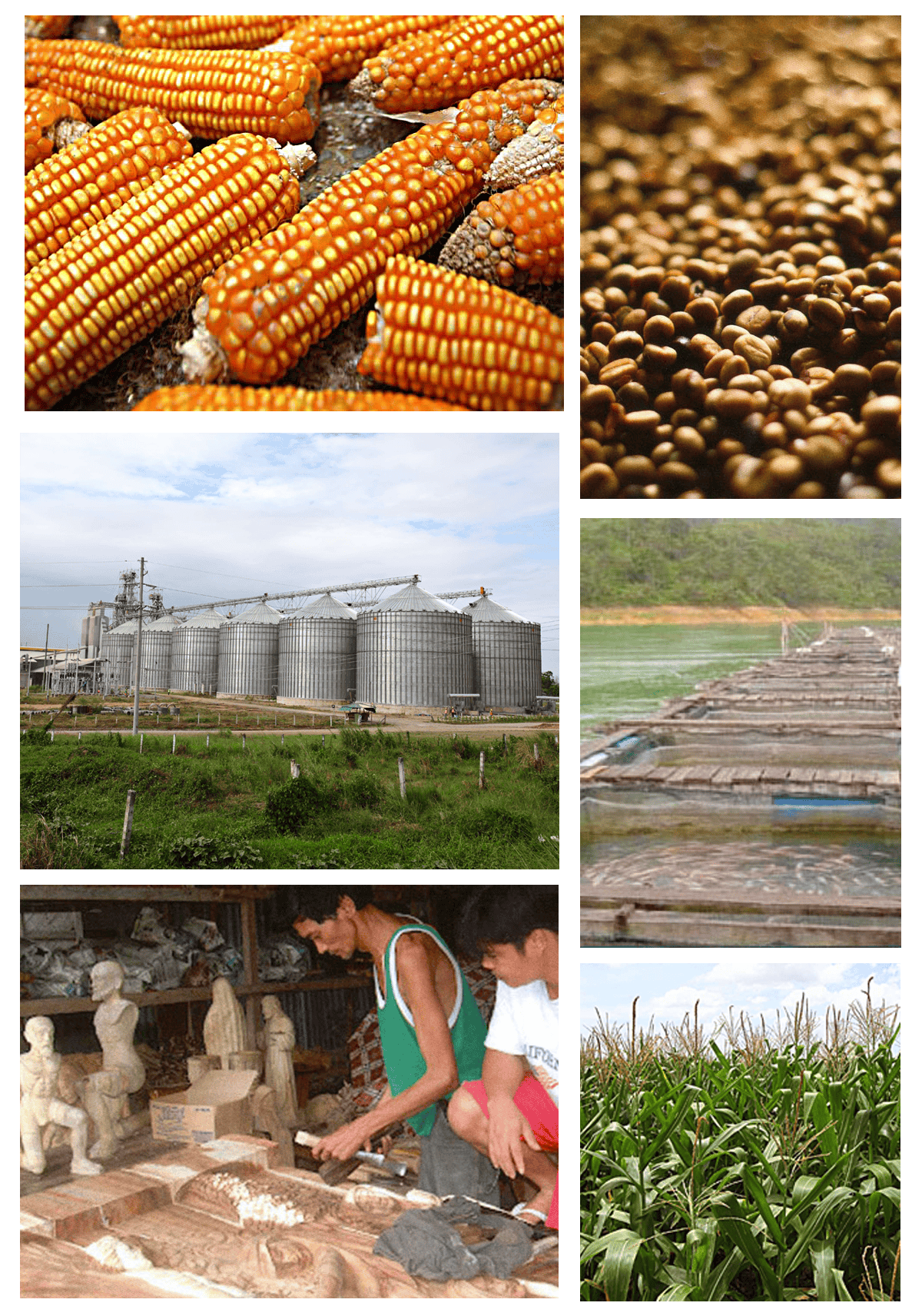 classification, it is rated as a first-class province and considered among the richest and most progressive province in the Philippines.
Strategically located at the center of Cagayan Valley region, Isabela is acknowledged to have demonstrated strengths in business and industry. Thus, it has come to be known as the "Regional Trade and Industrial Center" of north-eastern Luzon.
Agriculture is the biggest industry in Isabela. As the country's top corn-producing province, it contributes 21%of the annual national yellow corn production. Asia's largest post-harvest corn processing facility, the Mindanao Grains, is located in the town of Reina Mercedes, Isabela.
As second highest rice-growing province nationwide, Isabela produces 15% of the aggregate national rice production on an annual basis. Being a surplus producer of the Filipinos' staple crop, the province's rice sufficiency rate is at 224%, which means that Isabeliños produce more than they consume and are in fact responsible for supplying the rice requirements of Metro Manila and many other provinces.
High- value agricultural crops grown in Isabela include monggo, tobacco, coffee, banana, and mango. Its livestock and poultry industries are also on the rise, especially dairy processing, hog production, cattle breeding, and commercial poultry raising.
Another thriving industry in Isabela is aquaculture, sustained by inland fishing through 1,108 hectares of developed freshwater fishponds and 450 hectares of fish cage culture at Magat Dam Reservoir. Rich marine resources could be found in Coastal Isabela's seaboard towns of Maconacon, Divilacan, Palanan, and Dinapigue.
The best quality timber resources in the Philippines are found in the forest of Isabela. Some 54% of the province`s total area is covered by forestland, of which 62% is part of the protected area while 38% is designated as production forest. The woodwork industry continues to operate under a regulated system, particularly the making furniture using indigenous materials.
In recent years, tourism has become an income-generating industry for Isabela. New hotels and resorts have opened, mostly in Cauayan City, Santiago City, and the towns of Tumauini and Roxas. Top tourist attractions are the centuries-old churches of Saint Mathias and San Pablo; Magat Dam Tourism Complex, which houses Southeast Asia's biggest dam; Santa Victoria Caves at Fuyo National Park; the beaches and islands of Coastal Isabela; the world's biggest wooden lounge chair or butaka in Ilagan; and various festival and fiestas, most famous of which is the Bambanti Festival from May 1-11 every year, commemorating the birth of the province during Isabela Day.
Natural Resources
Isabela is a land of diverse natural resources at the crossroads of Southeast Asia and Western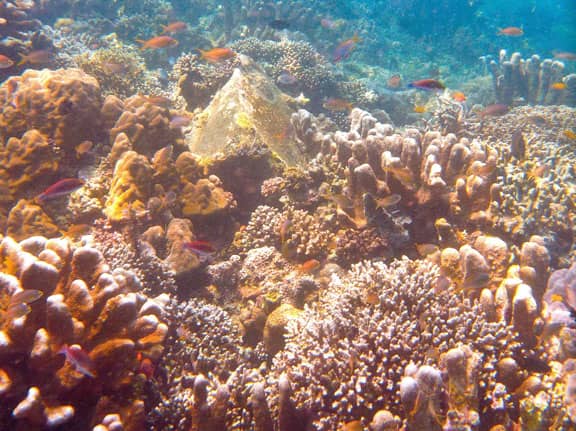 Pacific. It is endowed with a rich soil conducive to the growing of agricultural crops, and is blessed with verdant forests, preserved wildlife sanctuaries, abundant marine life, and extensive mineral deposits.
The vast forest of Isabela are being ecologically managed to secure a balanced and sustainable ecosystem. The Northern Sierra Madre Natural Park is the largest protected area in the Philippines with more than 3,000 square kilometers of rainforest.
Coastal Isabela's lengthy range of seacoasts is rich in untapped fisheries and marine resources. The Eastern and Western Isabela's rivers, streams, and ponds are potential fish production sites, as with the province's 11, 046 hectares of lakes and swamps, 815 of communal waters, and several hundred kilometers of irrigation canals.
The Philippine Rise, a 13-million hectare undersea region east of Isabela and Aurora province adds to the long list of natural resources that can benefit Isabela in the near future. Early indication show high levels of natural gas, oil, and minerals, and once explored can benefit Isabela, much like the Malampaya gas fields which have benefitted Palawan province where it is located.
Extensive deposit of gold, copper, zinc, chromite, nickel, manganese are found in the mountains of Eastern Isabela but these minerals reserves are yet to be fully tapped. Non- metallic minerals like marble, limestone, guano, clay, sand, and gravel are also present in large deposits. In Western Isabela, indigenous energy sources such as natural gas and hydro abound.
Human Capital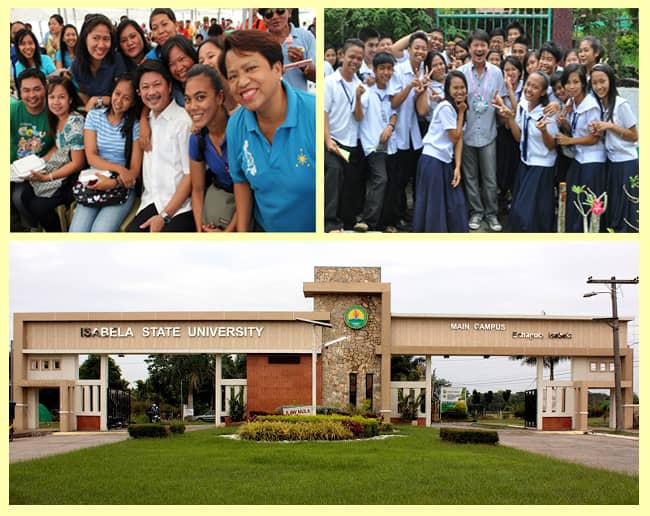 Isabela's most treasured resource is its people, the Isabeleños. The provincial population has reached more than 1.5 million as of 2015.The province's reputation as the country's agricultural backbone may be attributed to the survivor spirit and resilience of Isabeleños. They are trailblazers in climate change management, having organized the first ever Climate Change Summit at local government level. The initiative is borne out of their firm resolve to protect their land from challenges posed by its geographic location.
Proud of their rich and colourful heritage, Isabeleños place great importance in faith and education. Their history is influenced by 300 years of Spanish colonization and 50 years of American occupation, producing a culture that is both traditional and westernized. More than 85% of Isabeleños are Christians, with the Roman Catholic Church playing a significant role in their cultural and social lives.
Isabeliños value education and their usage of English as the primary medium of instruction has resulted in a globally competitive Isabela workforce equipped with competent technical skills and language proficiency. They are also accommodating of other cultures, possessing innately caring and service-oriented characteristics that are ideals for professional careers and job opportunities across industries.
Isabela has among the highest provincial literacy rates in the world at 97% of the population.
As business partners, Isabeliños strive to establish and maintain good personal relations with their business contacts. They are trusting and friendly, predisposed to please their guests, and place a premium on cordial and professional business relationships.
Educational institutions for all learning levels and catering to all Isabeleños of different religious and cultural affiliations abound in Isabela. The province has its own State University, the Isabela State University in the Municipality of Echague in southern Isabela which established ten other campuses all over the province. Established in 1918, the ISU has grown into a 21st-century educational institute that now offers dozen of undergraduates and graduates degree courses and has produced a long list of IT professionals, nurses, lawyers, engineers, architects, and teachers, to add to the products of the many private colleges and universities all over the province. Isabela also hosts the University of Perpetual Help System in the Municipality of Alicia and Cauayan City, respectively.
Infrastructure & Support Facilities
Social and economic development is underway in Isabela due to its adequate network of physical, financial, and communication infrastructure.
Transportation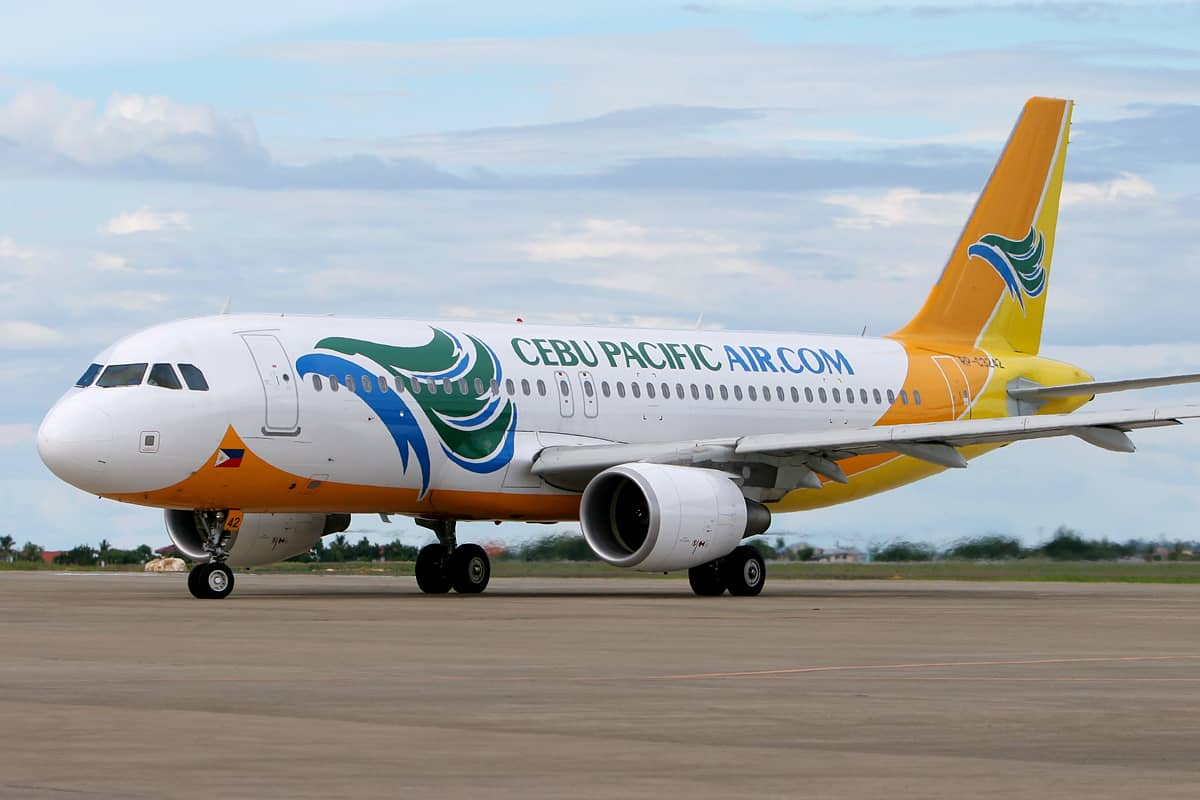 An extensive network of road system for land traverses the mid-to-low-lying areas of Isabela, with several bus companies and public utility vehicles plying various service routes. By air, these are scheduled flights four times a week from Manila to Cauayan and vice versa. The Cauayan Domestic Airport can accommodate big aircraft like Boeing 737s on its 2.5-kilometer runway, while the coastal towns of Palanan, Divilacan, and Maconacon have airstrips catering to light planes that fly to and from Cauayan almost daily. The completion of the Cagayan International Airport in Tuguegarao City which is 30 minutes away from the Isabela's Capital city and of the Domestic Airport in the neighboring province of Nueva Vizcaya, bordering Southern Isabela will have made the province even more accessible to all markets outside Luzon. 
Telecommunications and Media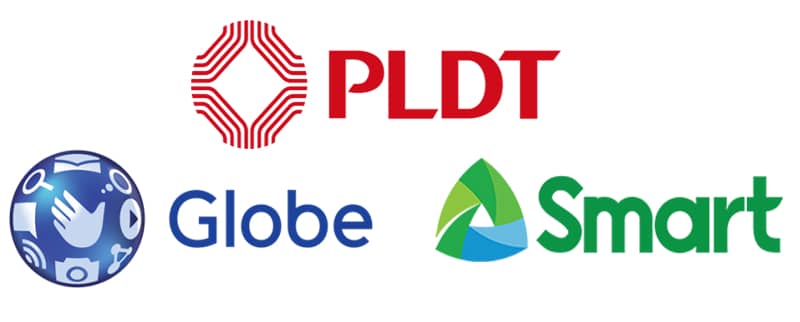 Isabela is as accessible to the world as any major city or key destination is. Even the coastal region of Isabela which is separated by the Northern Sierra Madre from the commercial areas or mainstream Isabela.  A dependable telecommunications and multimedia infrastructure ensures 24/7 connectivity via the internet, satellite/cable and cellular services which augment information sourced from television, radio and national and local newspapers and magazines that are readily available in all of Isabela
Energy and Water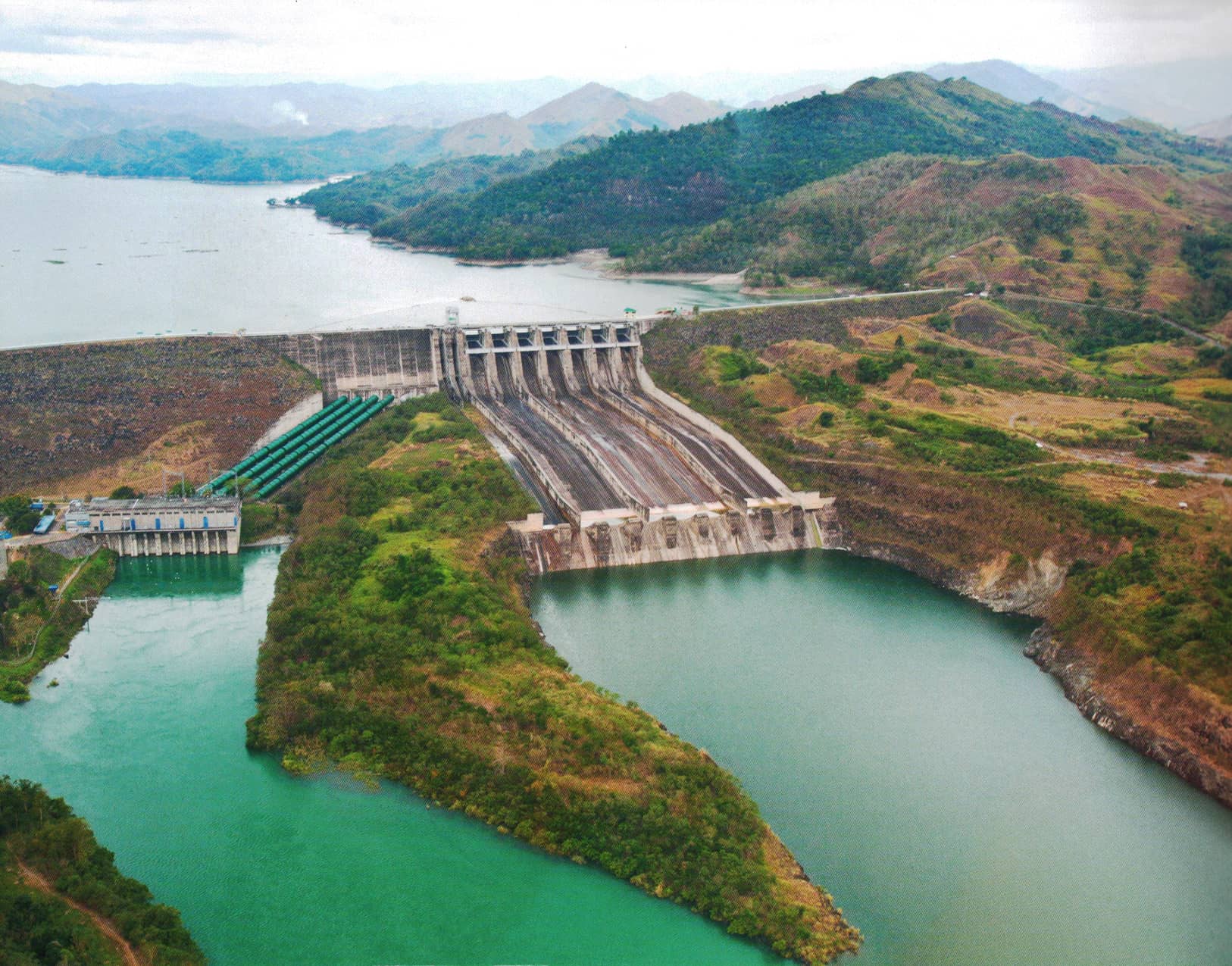 The 540-megawatt Magat hydroelectric plant supplies electrical power to the entire island of Luzon, while Isabela's electricity supply is provided by the National Power Corporation of the Philippines, and distributed by two local electric cooperatives, ISELCO I and II. 
Augmenting Magat's output are the 25-kilowatt biomass power plant venture of the Provincial Government and the Korean International Cooperation Agency, the 20-kilowatt Isabela Biomass Energy Corporation in Alicia and the 12-kilowatt Cagayan Biomass Energy Corporation in Gamu - all of which have made Isabela the pioneering and biggest producer of renewable energy in the country today. The abundance of energy resources In Isabela contributes to the affordable rates of electricity in the province.
The Magat Dam, the Cagayan River which is the longest river in the country, and its tributaries provide irrigation to the agricultural land of the province. Piped water system are present in most municipalities served by district offices and the Local Water Utility Administration.
Trade and Banking
The cities of Cauayan and Santiago and the capital town of Ilagan are the principal commercial centers of Isabela. Metro Manila-based malls and fast food chains have recently opened in these key trading hubs. The same universal and national banks that operate in major Philippine cities can be found in the province, complemented by service of micro-lending companies that complete the sound trade and banking environment of Isabela.
Existing Locators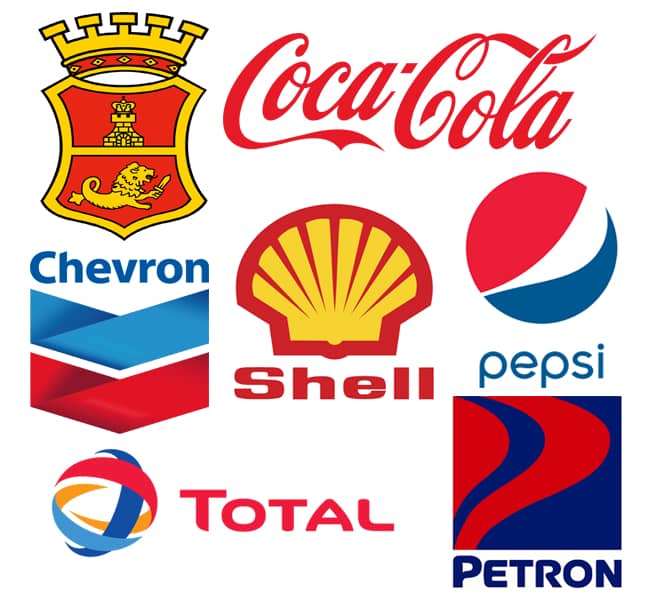 Since the start of 21st century, a growing number of foreign and local investors have selected Isabela as the site of their business ventures. Heading the list are Isabela's top three investors, namely: Mindanao Grains Processing Company, Inc. in Reina Mercedes, SN Aboitiz Power- Magat Inc. in San Mariano.
Universal Leaf Philippines has built a tobacco processing plant in Reina Mercedes. The Coca-Cola Company's Philippine subsidiary and SAN Miguel Corporation's Cosmos division both operate bottling plant in Cauayan City, while RC Cola AND Pepsi Cola have beverage operations in Ilagan and Santiago City, respectively.
In the rice industry, substantial investments have been made by Valiant Rice Mills Corporation in San Mateo, Family Choice Grains Processing Center in Cabatuan, Golden Season Grains Center in Luna, Hergo Agro Industries in Santiago City, JDT Silver Grains Center and New Cauayan Goldyluck Grains in Cauayan City.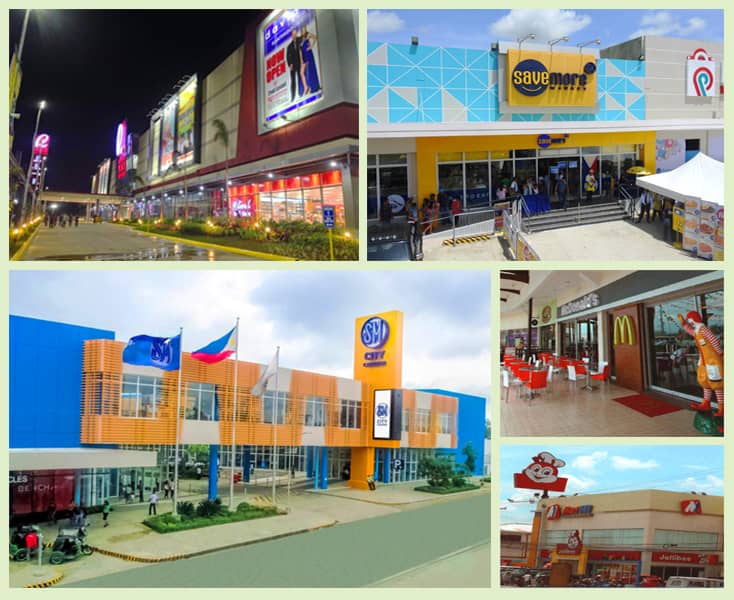 Retail giants SM and Robinsons have set up shop in Ilagan with the opening Savemore Supermarket and Robinsons Supermarket, respectively.  They are located in Isabela's NEW MALLS, Northstar and Talavera Square, owned and operated by homegrown investors. Fast food chains such as Jollibee, McDonald's, Chowking, Goldilocks all have outlets in Isabela.
The "big three" oil companies- Shell, Petron and Chevron – have numerous gasoline stations in Isabela, as do new petroleum industry players Total, Eastern Plus Gold and Flying V. Land transportation operators Victory Liner, Baliwag Transit, Dagupan Bus Line, Dalin Liner, Florida Bus and Nelbusco have terminals and depots in the province.
The country's leading passenger airline Cebu Pacific services the Cauayan-Manila- Cauayan Route. Light planes operated by Cyclone Airways and WCC Aviation's Sky Pasada Have flights from Cauayan Domestic Airport to the community airports in Palanan and Maconacon. Telecom firms Globe, PLDT/Smart and Digitel/ Sun operate cellular sites and fixed telephony facilities throughout Isabela.
Top Three Investors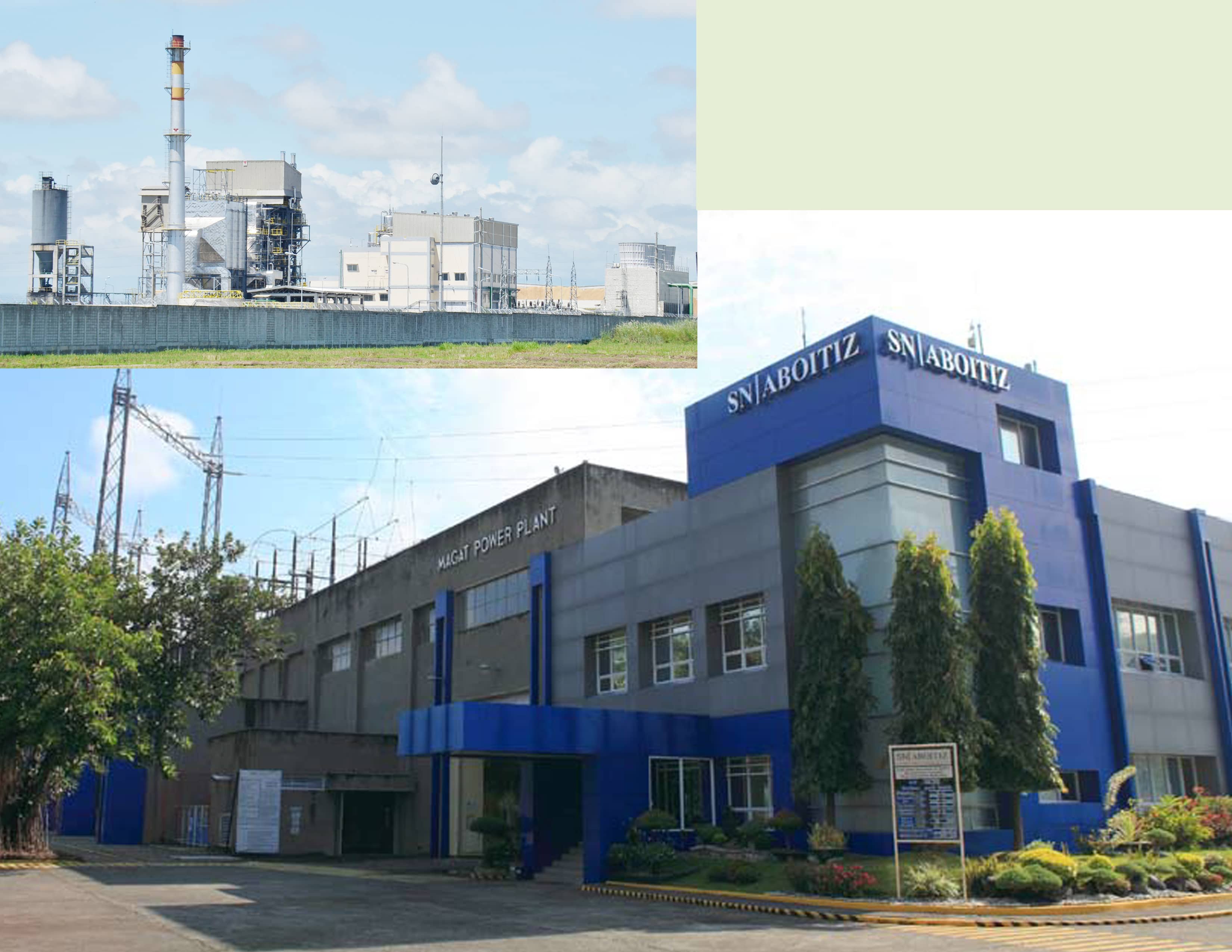 SN | Aboitiz Power Group (SNAP) is a joint venture between SN Power of Norway and Aboitiz Group of the Philippines. Through its wholly owned subsidiary SNAP-Magat Inc., it owns and operates the 360-megawatt Magat hydroelectric power plant (HEPP) in Ramon, Isabela. The Magat HEPP was a state-owned facility operated by the National Power Corporation until its privatization in 2006, when SNAP-Magat won the bid conducted by the Philippine government for the amount of US$ 530 million. Since then, it has received recognition for its safety, quality management and corporate social responsibility programs.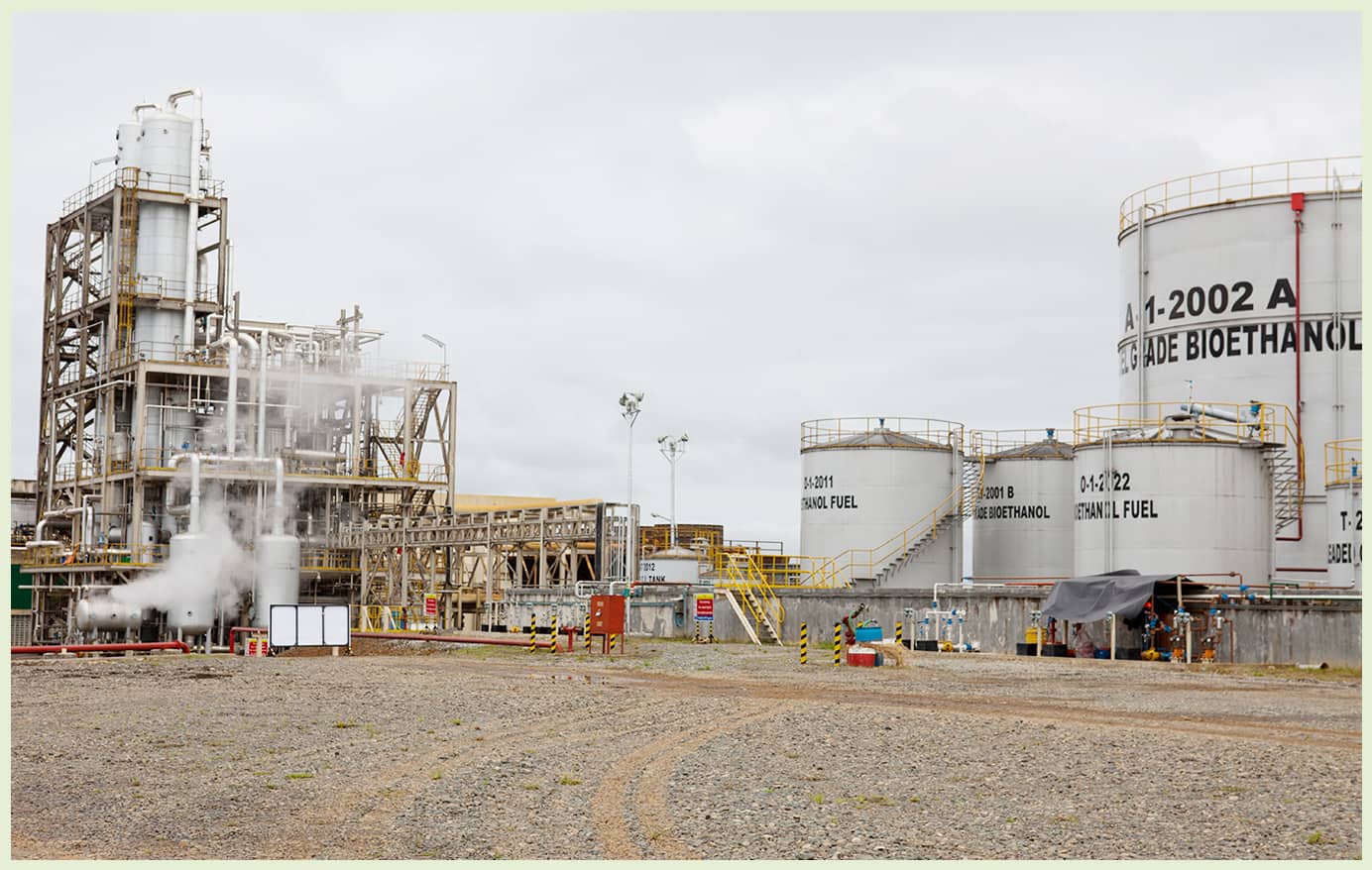 Green Future Innovations Inc. (GFII) is a joint venture between Japan's Itochu Corporation, Taiwanese holding company GCO, JGC Philippines, and Philippine Bioethanol and Energy Investments Corporation, the latter owned by the Bantug-Palanca family of Negros Occidental and the Uy family of Isabela. GFII aims to contribute to the domestic supply of renewable energy through 54-million liter ethanol plant in San Mariano that is poised to be fully operational in 2012. The US$ 120 million investment will produce bioethanol from an 11,000 hectare sugarcane plantation around San Mariano's 30-kilometer radius, and will convert sugarcane residual material or bagasse to electricity in this 19-megawatt power plant, projecting a 13-megawatt contribution to the Luzon grid in the future.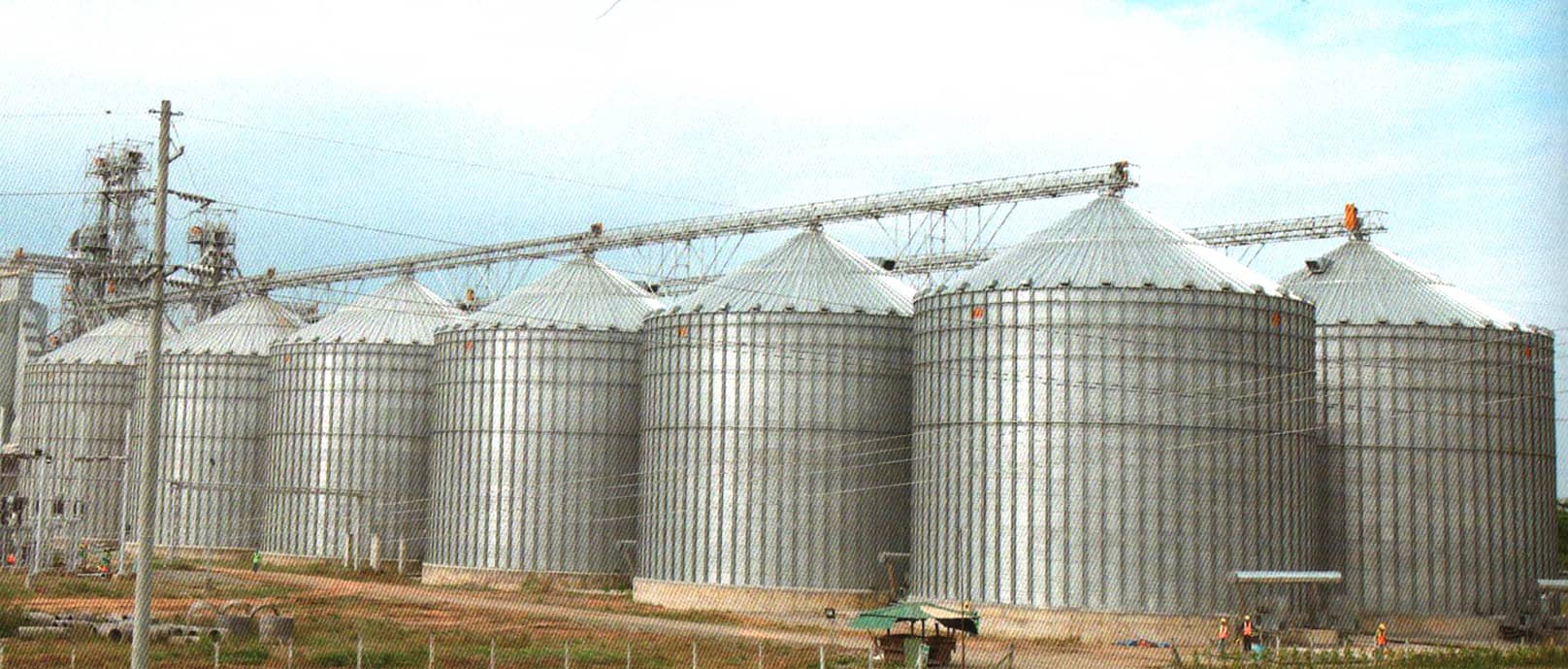 Mindanao Grains Processing Company Inc. is an agribusiness venture based in the Mindanao province of Bukidnon and owned by the La Filipina Uy Gongco Corporation of Iloilo City in the Visayas region. Mindanao Grains has expanded its operations to Luzon by opening its P500 million Reina Mercedes Corn Processing Center, the largest post-harvest facility for the corn industry. It was inaugurated by Philippine President Benigno Aquino III in October 2010 and is a testament to the company's commitment to assist Isabela's corn farmers in production efficiency so as to ensure food security in the country.
Future Investment Hub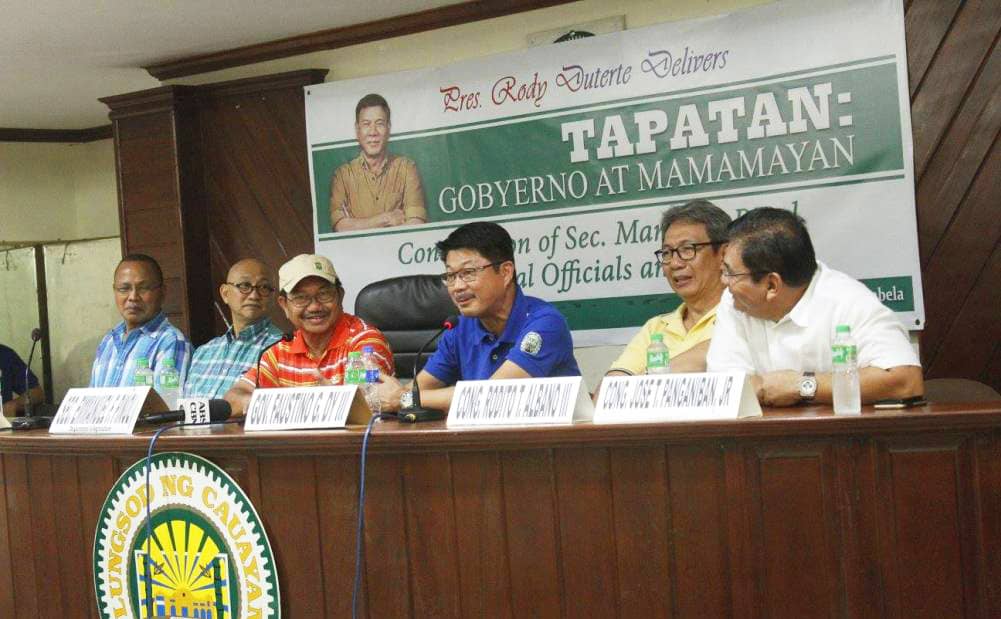 Over the next decade, Isabela is projected to become the Agro-Industrial Capital of the Philippines. The currect provincial officials, led by Governor Bojie Dy and Vice Governor Rodito Albano, have taken steps to make this goal attainable.
In support of President Aquino's commitment to the development of the countryside, three Cabinet Departments (Agriculture, Agrarian Reform, Environment and Natural Resources) have adopted the Convergence Strategy to unify interventions in sustainable rural development.
Recently, Gov. Dy and representatives of the three Cabinet Secretaries launched the Local Convergence Agro-Enterprise Cluster in Isabela consisting of three commodity clusters – rice, sugarcane and coffee. A total of P 8.48 billion is required for three projects pinpointed under the Enhanced National Convergence Initiative involving 12 towns in Isabela: irrigation, sugarcane industry development for renewable energy, and coffee production support.
Under Isabela's Coastal Development Project, a world-class industrial and tourism complex is being built in Maconacon, Divilacan, Palanan and Dinapigue. Development of this area is being undertaken to ensure that village life in the four affected municipalities will continue to pulsate. To complement the two air transportation facilities in Coastal Isabela, an efficient road and network are being implemented while respecting the rights and ancestral domain of affected indigenous residents who want to keep the natural environment well-preserved and sustainable.
Plans are underway to revive the "Isabela Special Agro-Industrial Zone Act of 2004" which was passed by the House of Representatives but did not reach third reading in the Senate at that time. Enactment of this proposed bill would accelerate the growth of Isabela through the establishment of a special economic zone in Barangay San Luis, Cauayan City.
Two other developments are worth watching since they could most likely serve as catalysts to spur the further development of Isabela's economy.
In his 2010 State of the Nation Address, President Aquino identified projects put forward by interested investors "like a toll expressway from Metro Manila to Cagayan valley without the government having to spend a single peso." He was referring tot eh P13.6-billion, 456-kilometer North Luzon East Expressway (NLEE) proposal of the San Miguel Group. This superhighway from Quezon City to Tuguegarao City would pass the major cities and towns of Isabela, and cut travel time by more than half. The NLEE's first phase from Balara, Quezon City to Norzagaray, Bulacan has already started construction. It will benefit Isabela in the same way the SCTEX expressway has done wonders for Subic, Clark and Tarlac.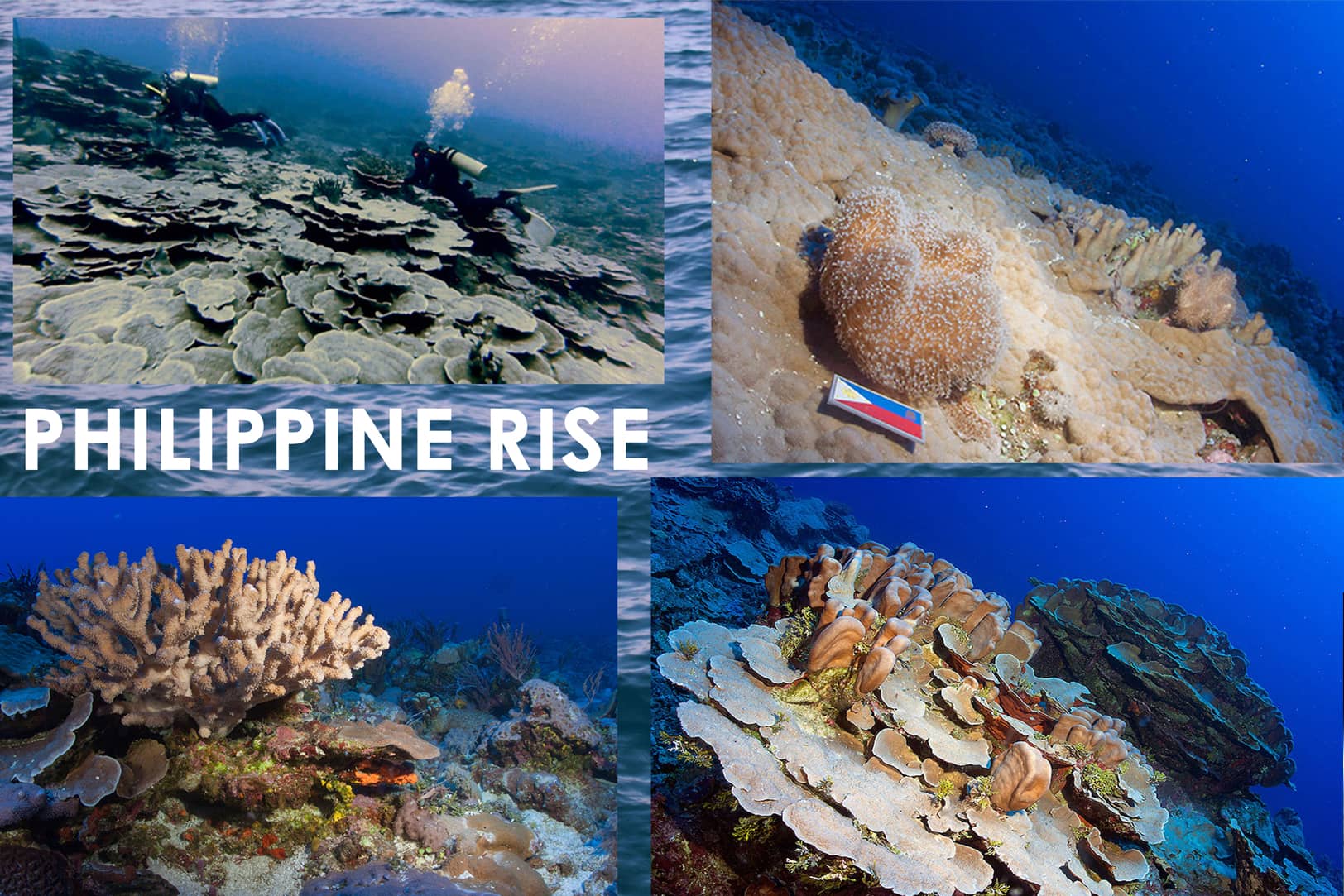 An even more exciting prospect is the annexation by the Philippines of a territory called Benham Rise within 2012. The 13-million hectare undersea region east of Isabela and Aurora provinces is being claimed by the country as part of its exclusive economic zone when it lodged its claim in 2009 with the United Nations Commission on the Limits of the Continental Shelf (UNCLOS). No other claimant-country has come forward. If the UNCLOS recognizes the Philippines' claim, Benham Rise will add 50% to the country's territorial area. Early indications show high levels of natural gas, and if oil is found there, it will make the Philippines self-sufficient in fuel and might even become a petroleum exporter. Like the Malampaya gas fields which have benefitted Palawan province where they are located, Benham Rise will ultimately be beneficial to the Isabeliños and the rest of the Filipinos.
Indeed, the future looks bright for Isabela as a premier investment hub in Northern Philippines.
Eco-Tourism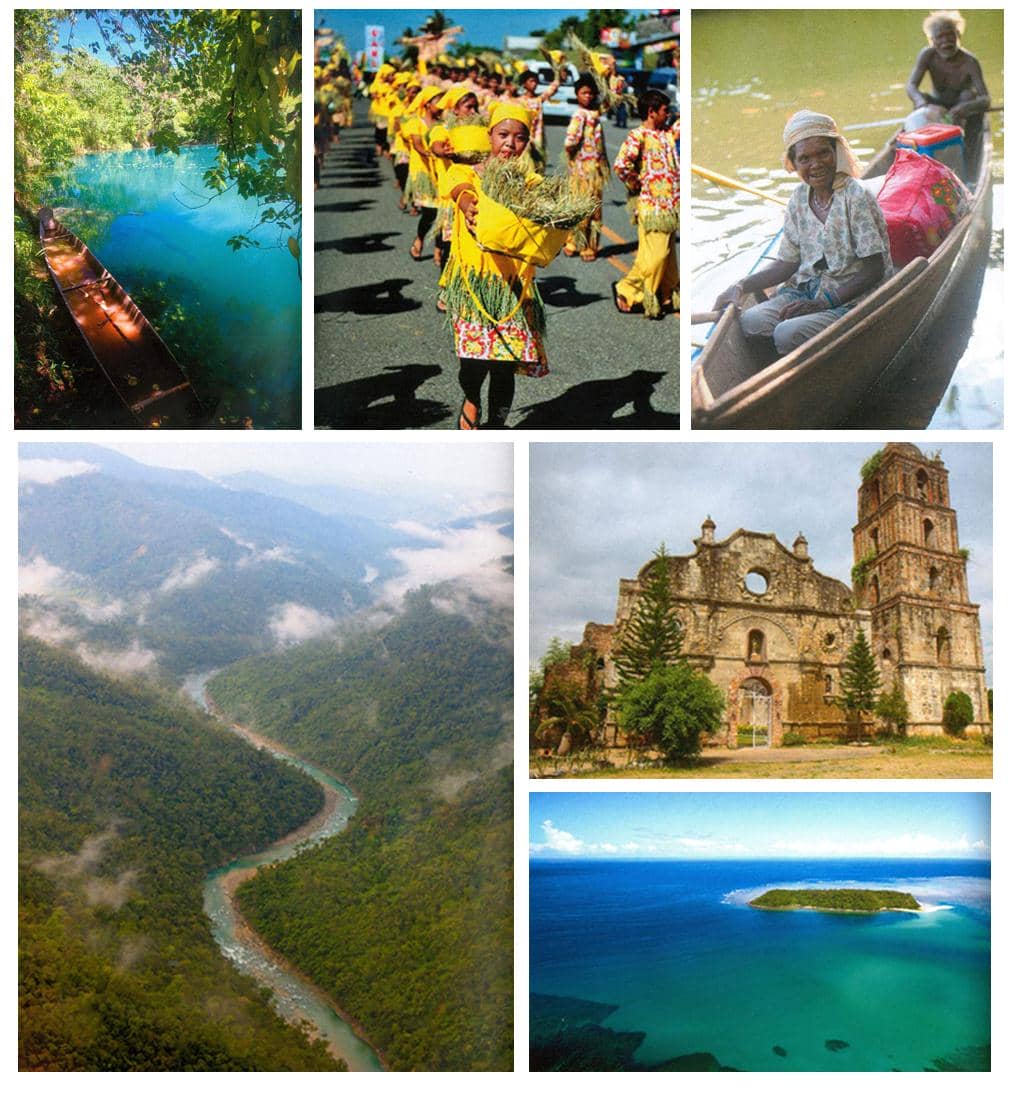 The 113-kilometer stretch of very fine white sand along Isabela's Pacific coast where the idyllic towns of Divilacan, Palanan, Maconacon, and Dinapigue are located, is inarguably Luzon's best-kept secret. With the near completion of the 82-km road that traverses part of the Northern Sierra Madre and connects the capital City of Ilagan to Divilacan, accessibility to the coastal towns is immensely increased, with travel taking only one hour.
Breath-taking landscapes, crisp, clean air, an unspoiled natural environment with rare flora and fauna, and a people predisposed to please combined with warm tropical weather and reliable power, communications, and transportation infrastructure to make Isabela an ideal eco-tourism destination. The beaches of coastal Isabela fringe the blue waters of the Pacific Ocean. Surfers in Palanan are treated to good wave breaks and wind power, and magnificent view of the Sierra Madre Forest. Pointed nose dolphins and humpback whales have been sighted in the hidden paradise of Dicotcotan Beach which stretches three kilometers and borders a coastal forest and seafront village. 
The Sta. Victoria Caves, a fascinating underground system of more than 12 limestone caves with subterranean waterfalls and sparkling rocks, is located in the foothills of the Sierra Madre Mountain Range. It is included in the buffer zone of the Palawan Wilderness Area; hence there is a good chance to spot unique birds and animals along the trails. The area is also brimming with historical and archeological significances as it is once believed to be the home of the nomadic Dumagat in the past. Moreover, this cave system is part of the 200-hectare Ilagan Sanctuary, a natural reserve with a recreational facility, which is also part of the Fuyot Spring Natural Park 
The Palanan Rainforest, which is part of the Northern Sierra Madre Natural Park, is one of Asia's remaining virgin forests and was declared a protected wilderness area in 1979. The Cagayan River and its tributaries also pose as potential eco-tourism destinations with continuing developments in the areas of the Abuan River, Cagayan River, and the Pinacanuan River. Activities such as kayaking, river cruising, cave exploration, mountaineering, trekking, beachcombing and scuba diving are only some of the activities that nature adventurers would enjoy in this majestic province.