RDC2 nominates Isabela Gov. Albano as Chairperson
          September 27, 2019 –the Regional Development Council for Region 02 conducted its 115th Regional Business Meeting on September 27, 2019 at Marco Paulo Hotel in Cauayan City.
          The highlight of the RDC2 meeting was the nomination of Chairperson and Co-chairperson to head the Council for   2019 - 2022.  Governor Rodolfo T. Albano III, a first-term Governor in Isabela Province, was unanimously endorsed as the lone nominee for Chairperson from the government sector. Former Tourism Regional Director Blessida Diwa from the private sector was also endorsed by the Council as Co-chairman. The names of the two nominees shall be submitted to the President who will appoint the RDC2 Chairperson and Co-chairperson.
Gov. Albano to push for implementation of "One Million Trees in One Day"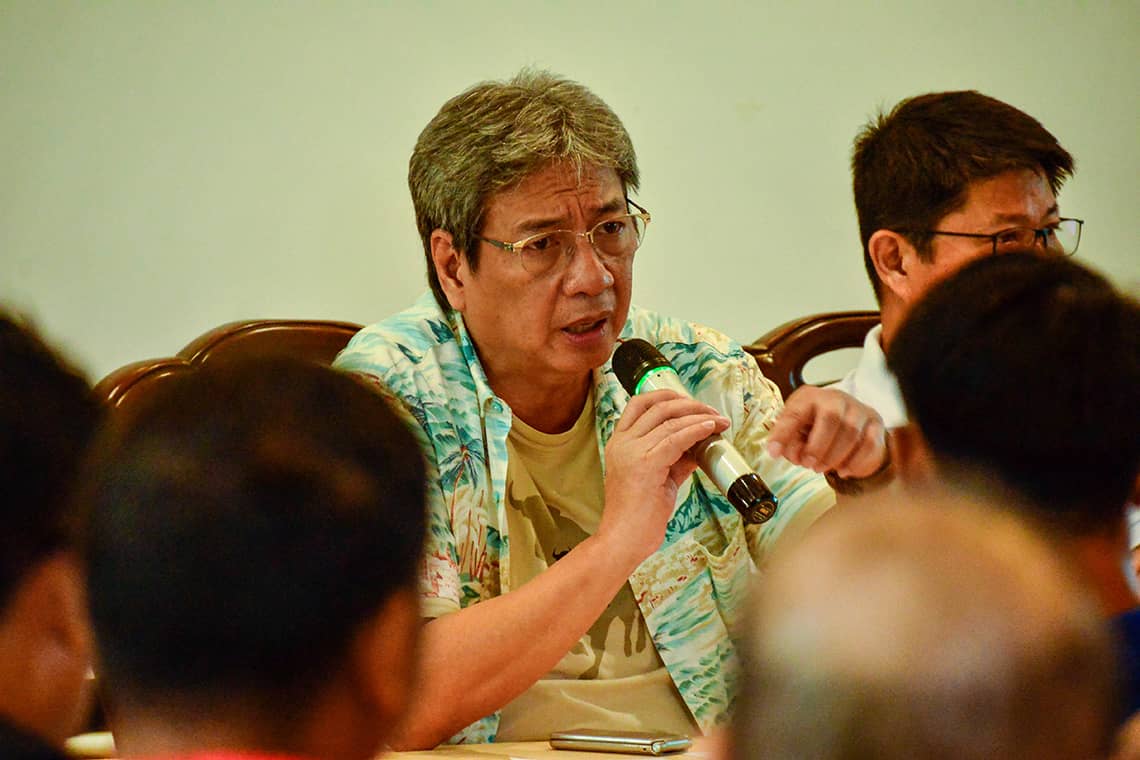 September 26, 2019 – Gov. Rodito T. Albano III called the participation and support of all Isabeleños to the "One Million Trees in One Day" program of the Provincial Government of Isabela.
       The call for "One Million Trees in One Day" is in line with the Sierra Madre Day, celebrated every 26th of September of every year aimed at instilling awareness to the general public on the importance of preserving our forests.
        In a meeting held on September 26, 2019  at Balai, Capitol Compound,  attended by department heads of the Provincial Government of Isabela,  heads of government agencies including representatives from the military  and  some educational institutions and  non-government organizations, Gov. Albano called for the rehabilitation and regreening of the Northern Sierra Madre, all open and denuded lands and other suitable areas, both urban and rural including rehabilitation of coastal and marine areas.
EXECUTIVE ORDER NO. 26 - 2019
SUSPENDING CLASSES IN PUBLIC AND PRIVATE SCHOOLS IN ALL LEVEL IN THE PROVINCE OF ISABELA ON AUGUST 27 AND 28, 2019 TO ENSURE THE SAFETY OF ALL STUDENTS IN THE PROVINCE FOR THE DURATION OF TYPHOON "JENNY"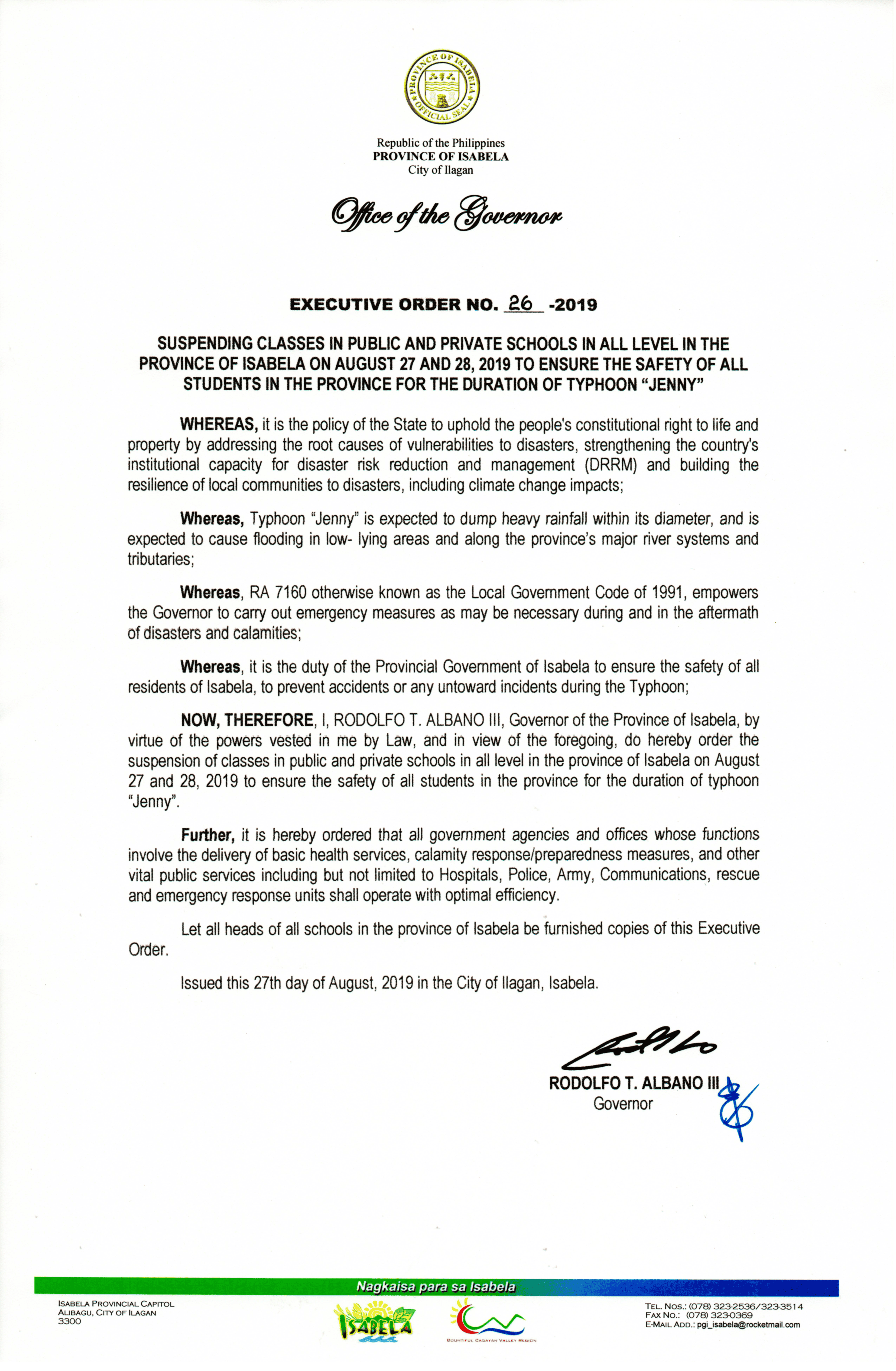 MEMORANDUM No. 23
For your information and guidance
click photo for pdf copy