1 Million Trees In 1 Day Task Force Meeting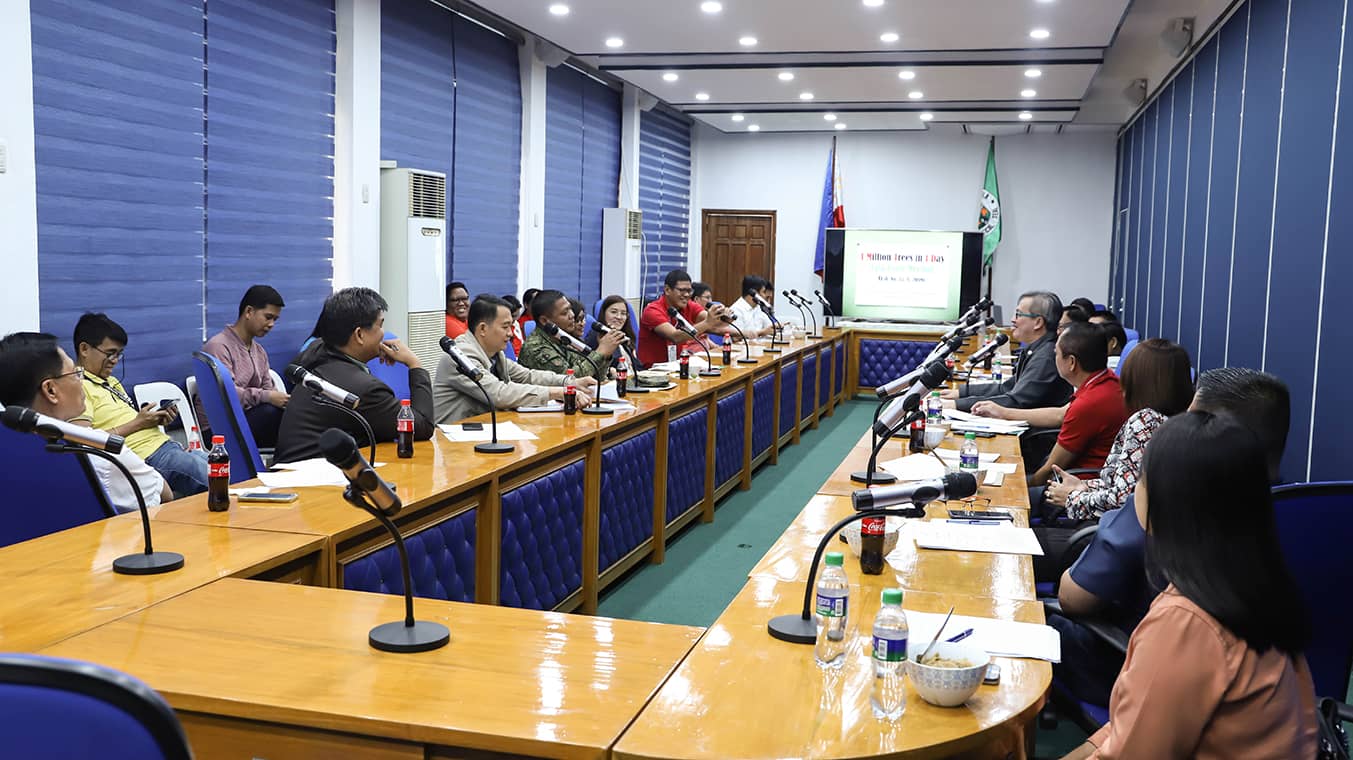 November 19, 2019 - In line with Executive Order No. 15 series of 2019, the 1 Million Trees in 1 Day Task Force convened earlier today at the Blue Room of the Isabela Provincial Capitol for a meeting. The said meeting was presided by the Provincial Administrator, Atty. Noel Manuel R. Lopez who discussed the salient features of the project and announced the schedule as well, it also became the venue for suggestions and recommendations for the better implementation of the project.
EXECUTIVE ORDER NO. 56 -2019
SUSPENDING WORK IN ALL GOVERNMENT AND PRIVATE OFFICES AND CLASSES IN PUBLIC AND PRIVATE SCHOOLS IN ALL LEVELS IN THE PROVINCE OF ISABELA ON NOVEMBER 15, 2019 TO ENSURE THE SAFETY OF ALL ISABELEÑOS FROM THE EXPECTED EFFECTS OF TROPICAL DEPRESSION/STORM "RAMON" IN THE PROVINCE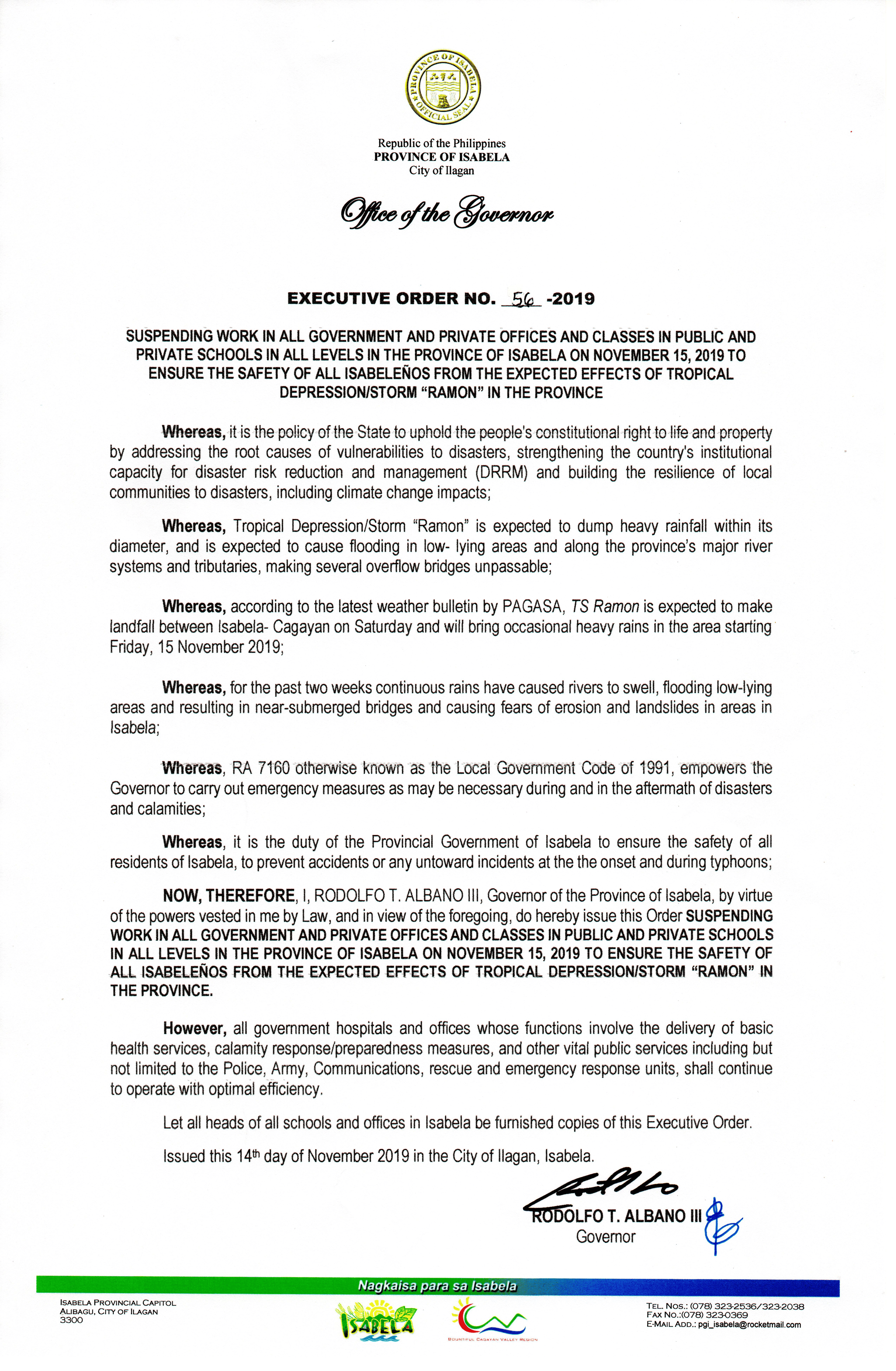 Disiplina Muna National Advocacy Campaign
The Provincial Government of Isabela supports the DILG Disiplina Muna National Advocacy Campaign
27th National Children's Month
The Provincial Government of Isabela joins the National Play Advocacy Week from November 17-23, 2019 as it believes in upholding the rights of the child and the universal dictum, "All work, no play makes one a dull boy".